Virtual Online Magician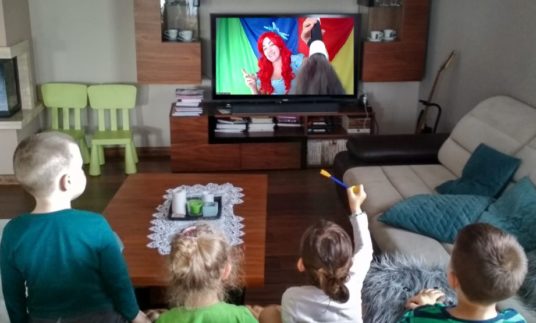 We had a lot virtual online magician parties during the COVID-19 lockdown and all worked brilliantly.
So we have decided to keep our virtual shows. This will allow for all friends, relatives and even your corporate workforce still have fun with your personal or corporate event. No one can really tell what will happen in the future, we all hope that the virus will somehow be magic-ed away someday soon. But, there will always be those who will be that bit more vulnerable than others and those that are unable to travel nationally or internationally.
There are TWO virtual online magician party options:
Where the entire party is broadcasted to your invitees or
We can transmit live from your party with those guests can attend the event location, but there are also others that are unable to. Those that are unable to attend the event can still join in, view it online and still be part of the interactive fun.
Our virtual online magician shows provide a LIVE party show and bring all your guests together. We use Zoom, Google Meet, Microsoft Team etc. on your PC, Laptop, Tablet or smartphone. It is great fun and the party child will see all their friends and have a great live show (as in NOT pre-recorded). And it's not like watching a magician on the TV. This is interactive and you are part of the fun.
We currently have our magic shows, puppet shows, fun Mad Professor science shows and princess shows online NOW. It is not a difficult process to get the Zoom or any other required app.
Virtual Online Magician Live
Our online live interactive parties are available all over Ireland, Northern Ireland, England, Wales, Scotland, Poland (yes – we do have a Polish magician). Wait a minute… we're online so we are available with online live interactive parties all over the world!
We will set up the party in Zoom (or the application of your choice), you will have the phone numbers of the parents. Then we will send you the link to the party, you send this link on via text, WhatsApp, Messenger etc. and everyone logs in at the a few minutes before party time…Yayyyyyyy!
How does a Zoom party work? :
You and the parents of your guests will need the free Zoom app on their device
Download the app from the app store for smartphones and tablets
Go to the Zoom website for PC's and laptops. This will also require a download as instructed.
Make sure you have the mobile numbers and/or email addresses for all your guests parents
Pay online
We will set up the Zoom scheduled online meeting for the agreed entertainment date and start time and send you the link to the meeting via text AND email the day before the party.
You send the link on to your guests parents via text and/or email. You can also copy the link details and send via WhatsApp,Viber, Messenger, email etc.
And then everyone clicks on the link about 5 mins before the party start time 🙂
We have similar processes available for Google Meet, Microsoft Team etc.
We suggest that you and your guests use the biggest screen possible for viewing. This mean that you can see all other guests and the entertainer at the same time. This would mean viewing on a laptop or PC or even connect your device to your flat screen TV!  If this is not an option, do not worry as you can still enjoy the show on your smart phone.
Please let us know if you have any questions, comments require any assistance in any way.
Online Festival Shows
We have already provided online festival shows in Kilkenny and Carrickmacross through their Facebook pages. We can also include our puppet and/or science shows if required.
Package Prices and Duration
Please contact us for our full range of packages prices. The basic 35 minute personal package costs €89 and this would be where all guests view the entertainment from our studio.
Our Online Live Party Entertainment Videos
The first video contains screen grabs from some of our recent online magic, science, princess and puppet shows. And features our Saoirse, Martina, Niall and Paul in full daft mode. Don't forget to subscribe to our YouTube channel and like the video – many thanks!
This second video was made as a promo for our friends in Down Syndrome Ireland :
---
Check Out Our Other Websites
Really Grand Events for so many more other services and party fun such as puppet shows, circus skills, princess parties, Elsa parties, kids bingo and more….
Mad Professor where you can learn science through fun…
Mad Maths Man where you can learn maths through fun…