Communion Magician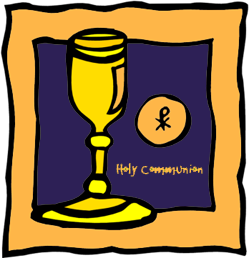 Our Communion magician will provide long lasting memories of your child's First Holy Communion. These memories are some of the strongest that our children will have. Holy Communions have become a very important family event just like weddings and Christmas. Holy Communion celebrations are now a big family occasion. Families now make a huge effort is made to get everyone and close friends together. Our Communion packages are designed to bring together all age ranges offering laughs for everyone.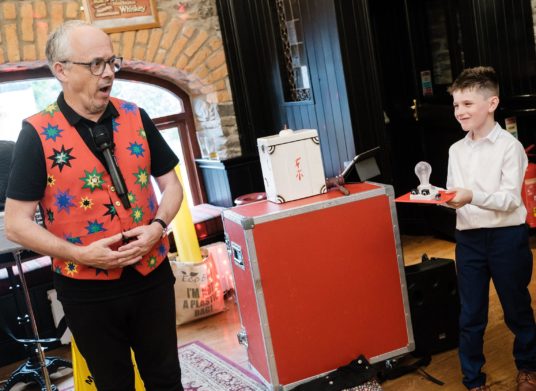 We have block booked excellent communion magicians for 2020 (post COVID). But most will be basing themselves in the greater Dublin area due to the number of parties. Our magicians are well known as wonderful, professional and experienced kids magicians. So this means a lot of happy customers and a lot of referrals and repeat business.
Check out our entertainer videos on YouTube, our photo gallery, updates on Facebook and Twitter and also many testimonials also on Facebook.
Our Communion Magician package Includes:
Magic Show
Crazy games with spot prizes
Mini Disco
Balloon models and/or face painting or paint on temporary stencil tattoos
And lasts for 70 minutes
We have a list of some of our favourite routine and tricks on our magic show party page. These are an examples of we perform at personal and corporate events.
Party Costs and Duration
There are three prime time slots for each Holy Communion Saturday and Sunday in order to cater for as many children as possible. These are 2.30pm, 4.30pm and 6.15pm. We have all our Communion entertainment ideas online on our parent website and this includes everything, so have a look around. We hope that we have something that suits you. If not, please contact us with any questions or requests that you may have.
Our prices have always been published online since we worked out how to upload way back in 1996. And now we have the most comprehensive list of party packages that offer the best value, variety and children's entertainment in the country.
See our Facebook page for more pictures and testimonials.
---
Check out our other Websites for more Entertainment Ideas
Really Grand Events for so many more other services and Communion party fun such as circus skills, kids bingo, kids karaoke and more….
Mad Professor where you can learn science through fun…
Mad Maths Man where you can learn maths through fun…