Kids Magician After Schools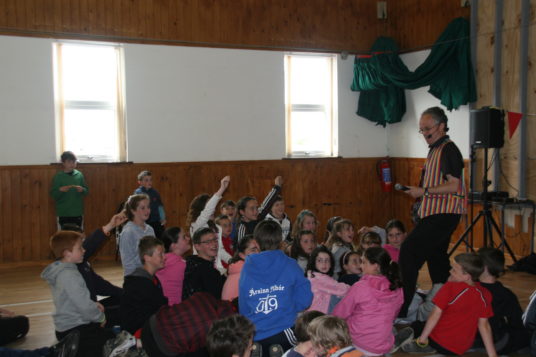 We have wonderful kids magician after schools entertainment for all ages that attend after school. Our magician will deliver magic and fun best suited to the various age groups, including more advanced and technically more superior magic tricks, games and lots of fun and gags for the older children. Staff attendance during the performance will be required at all times.
Fifth and sixth classes may be more well suited to our Mad Professor workshops and shows. The students can learn science through fun. We have been performing in after schools all over the country for nearly the last 30 years and are very experienced with this target audience.
This entertainment is also suitable for kids clubs, youth clubs, summer camps and all other camps throughout the year.
See videos of two of our magicians (Paul and Niall) in action – at the bottom of this page!
We will entertain crowds from 1 to 1,000 from ages 3 to 13 (and the teachers and the parent's associations). We also cater for the older children with packages like party entertainers with their karaoke, circus skill shows, Mad Professor fun science shows, kids bingo, mini discos, face painters, balloon modellers, puppet shows and costume characters. In fact we cater for any type of school event that you wish to hold.
Paul's Party Video
Kids Magician After Schools Costs and Duration
The price and duration depends on the number of children that will be in attendance. Please contact us for more information. We have full public and employee cover and are fully tax compliant. The pre school staff for the rooms being entertained will need to be in attendance at all times.
See our Facebook page for more pictures and testimonials.
---
Niall's Party Video
---
Check Out Our Other Fun and Educational Websites
Really Grand Events for so many more other services and party fun such as puppet shows, circus skills, princess parties, Elsa parties, kids bingo and more….
Mad Professor where you can learn science through fun…
Mad Maths Man where you can learn maths through fun…
And finally we have our kids magician Dublin information also.